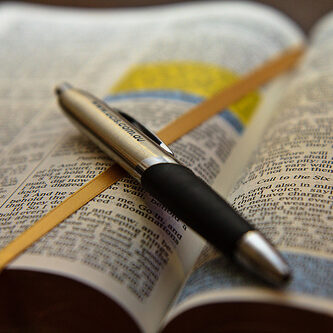 Bible Study
During the Pandemic we have moved to only one Bible Study on Wednesday mornings at 10AM! As we find our new normal, we hope to return to having an additional Sunday morning Bible Study soon!
Bible Study is a great way to connect to God's word in a more hands-on way and refresh yourself in contemplation with others.  All are welcome and encouraged to study God's word!
Our Wednesday morning Bible Study is taking place in person! All are welcome to join us. If you have any questions, please call the office at (219)762-2673.